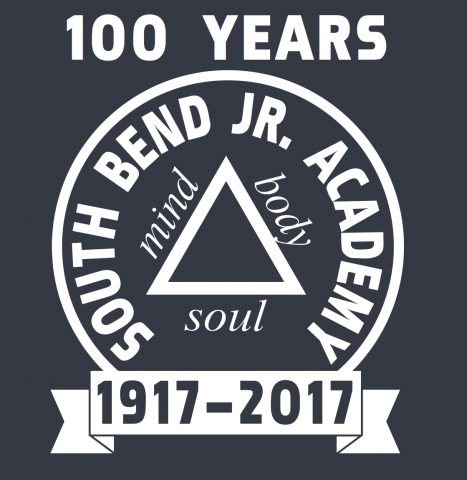 South Bend Junior Academy (SBJA) will be celebrating its 100-year anniversary the weekend of September 23-24, 2017. Everyone is invited to join us for this special celebration weekend, and we especially hope to see many of our former students at this event.
The celebration begins Saturday morning with Sabbath School at 9:30 AM and Church at 11:00 AM at South Bend First Seventh-day Adventist Church. Former principal Dan Peters will be the guest speaker for the church service. After church there will be a potluck lunch in the gym. Sabbath afternoon will feature a concert by the King's Heralds quartet. Don Scroggs, 1st Tenor with the King's Heralds, is an alumnus of SBJA. We are sure you will be blessed by their music.
The festivities continue Sunday morning with golf at a local course in South Bend, a 10-mile bike ride, a 5K fun run/walk around the neighborhoods near SBJA, and disc golf at our own 9-hole course on the SBJA campus. The school gym will also be open for games. Commemorative t-shirts will also be available for purchase, and you can buy lunch as well. Registration is required for these events on Sunday, so please register online at http://www.oursbja.com/article/14/forms. All proceeds from these events will go toward supporting SBJA.
Don't miss out on this special 100-year celebration! It will be a great opportunity to see old friends, reflect on memories of times spent at SBJA, and learn how God is continuing to bless our school.